Al Budaiya Car Rental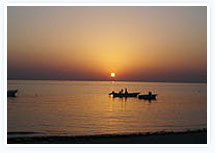 Al Budaiya is a beautiful coastal town located in the northwestern region of Bahrain Island. Diraz and Bani Jamra are the neighboring villages of this town. Situated in the Northern Governorate of the Kindgdom of Bahrain, Al Budaiya is the most fertile area of the country. This area is mostly irrigated with fresh water springs and aquifers. Founded by the Dawasir tribe, Al Budaiya was initially involved in pearl diving, fishing industry and discover of oil.
This town acts as one end point of the Budaiya Road which is connected to Manama. Budaiya Road region mainly comprises of European and American migrants. Al Budaiya has excellent motorway connections which makes car hiring the comfortable and cost effective way of commuting. Today Al Budaiya has become a modern city attracting lot of visitors. Al Budaiya Beach is one of the popular attractions of Bahrain. Whether traveling alone or with family, Al Budaiya has many excellent hotels where the travelers can enjoy a comfortable stay.
Why choose Bahrain Cars Rental?
Bahrain Cars Rental is a renowned car hiring company having pick-up points all over the country. At Bahrain Cars Rental travelers can choose from a wide range of cars which include small cars, medium sized cars, big family cars, luxurious SUVs, sports cars, etc. The travelers can select the cars that suit their requirements and book them online. With easy online booking system the travelers can avail great discounts and enjoy top-notch car hire service with Bahrain Cars Rental.